COVID-19 Test Kit Contact Request Form

---
AVAILABLE
Why wait a week or more on COVID-19 testing? Our COVID-19 antibody test kits can be at your office tomorrow if you order by 1 p.m. We have a surplus of COVID-19 antibody test kits waiting for use.
You can start testing tomorrow to eliminate the worry with potential COVID-19 outbreaks.


---
ACCURATE
Due to rigorous testing, our COVID-19 10 minute rapid test kits are proven to be reliable and accurate (Clinical evaluation: Positive Percent Agreement (PPA): IgG 96.7%; IgM 86.7%; Overall 96.7%, Negative Percent Agreement (NPA): IgG 98.0%; IgM 99.0%; Overall 97.0%, Clinical Agreement with Characterized Samples: Sensitivity: IgG 96.7%; IgM 100%; Combined 100%, Specificity: IgG 97.5%; IgM 100%; Combined 97.5%). Our COVID-19 rapid test kits are FDA EUA authorized. Our serology tests detect for antibodies of the virus and current COVID-19 infection. So you have all the resources you need to help keep COVID-19 at bay for your medical practice, government facility, or business.

---
AFFORDABLE
With our test availability, we are able to offer COVID-19 antibody test kits at a much lower cost than any of our competitors because we work directly with the manufacturer. And, the larger the order, the lower the per unit cost.
We specialize in ensuring large organizations have the COVID-19 antibody test kits they need, even if they need hundreds of thousands of tests today.
Click here to see how we can customize your package specifically for you.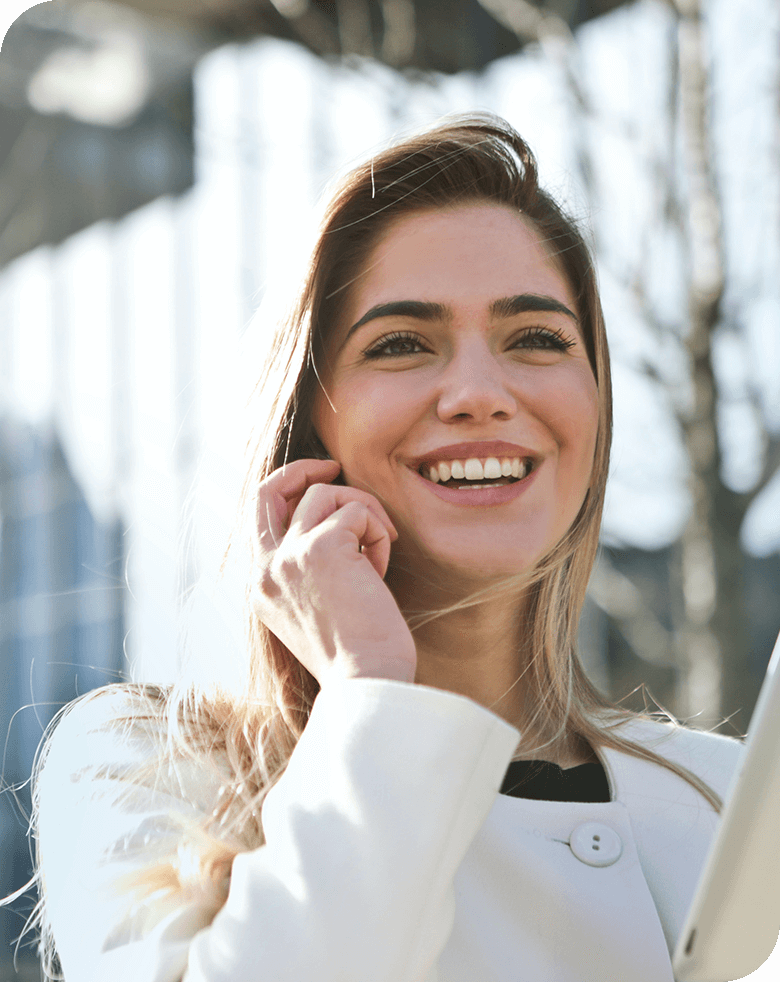 Let Medek be your testing partner
---
We're not just selling COVID-19 antibody test kits, we're partnering with organizations to ensure they have the best results with their COVID-19 antibody test kits.
If you order more than 10,000 kits, we will utilize our expertise in the healthcare industry to help map out the logistics for testing and how to safely coordinate positive tests.
We can even provide medical teams to administer tests for your company.
By offering Medek you can lower your healthcare costs, increase productivity, help recruitment, reduce "sick" days, and increase retention.
---
Our COVID-19 Antibody Test Kits
---
Our COVID-19 antibody test kits are the most effective rapid results test on the market.
Our kits:
Are FDA EUA authorized
Provide rapid results in 10 minutes
Can be sold in small sample sizes of 25 or 100 per pack
Can be purchased in large quantities up to 1 million kits
Have a 24-month shelf life
Proven high sensitivity for current infection of the virus.
Require a verification of use case prior to shipping is mandatory
Medek Health is an authorized Healgen distributor
---
---
COVID-19 Test Kit Contact Request Form
PLEASE NOTE THIS IS NOT FOR INDIVIDUAL PURCHASE OR USE. THIS IS STRICTLY FOR BUSINESSES AND GOVERNMENTAL ORGANIZATIONS.
---
Additional Notices
---
This test has not been FDA cleared or approved;
This test has been authorized by FDA under an EUA for use by authorized laboratories;
This test has been authorized only for the presence of IgM and IgG antibodies against SARS-CoV-2, not for any other viruses or pathogens; and
This test is only authorized for the duration of the declaration that circumstances exist justifying the authorization of emergency use of in vitro diagnostics for detection and/or diagnosis of COVID-19 under Section 564(b)(1) of the Act, 21 U.S.C. § 360bbb-3(b)(1), unless the authorization is terminated or revoked sooner.
General Information
FDA EUA Authorized COVID19 Test Kits Limitations of Sale:
● Rapid results in 10-15 minutes ● Sold in packs of 25 or 100 ● Shelf life of 24 months from manufacture date ● For use as an aid in identifying individuals with an adaptive immune response to SARS-CoV-2, indicating recent or prior infection ● Verification of use case prior to shipping is mandatory ● Authorized Healgen Distributor
Governance for COVID19 Test Kits
A. Authorized by the Food and Drug Administration ("FDA") on May 29, 2020 for detection and differentiation of IgM and IgG antibodies against SARS-CoV-2 in venous whole blood, plasma, or serum. B. Policy for Diagnostic Tests for Coronavirus Disease-2019 during the Public Health Emergency issued on the web on March 16, 2020 by U.S. Food and Drug Administration (FDA") which may be found here
https://www.fda.gov/media/135659/download
(collectively the "Policy"); C. The Policy provides guidance on the emergency use of products for Covid 19 tests in this declared emergency, and provides authority to provide Covid 19 Rapid Cassette IgG/IgM tests ("Products") and submitted an Emergency Use Authorization to the FDA in compliance with the Policy;
Buyer Requirements
A. Qualified parties who agree to follow the guidance in the Policy including, but not limited to, validation, FDA notification, reporting of results, Emergency Use Authorization, clinical testing and distribution
Frequently Asked Questions
1
What is the minimum order size for Covid Test Kits Orders?
Our Covid tests are meant to be used for medical or surveillance use only and as such can only be purchased in increments of 25 with the minimum order being 25 tests.
2
Can I buy Covid Test Kits for my business?
Yes. As a business owner you may purchase Covid19 test kits and administer them for surveillance usage. It is highly recommended that a medical professional administers the test but that is not a requirement under the surveillance usage requirements of the CDC.
3
Where can I purchase Covid Test Kits for my business?
You can purchase Covid19 Rapid Antibody Test Kits directly from Medek Health. The minimum order quantity is 25 tests.
4
How do I receive my Covid Test Kits?
We ship all tests directly from the manufacturer to the address of your choosing.
5
How long does it take to receive Covid Test Kits?
Shipment time depends where you would like your tests shipped and the quantity of your order. Standard shipping times apply.
6
How much is a Covid-19 Rapid Test Kit for my business?
Test kit pricing depends upon the order quantity. For exact pricing please reach out directly to Greg Stocklan at
(702) 612-4052
,
gstocklan@medekhealth.com
or visit the Medek Health Covid Testing page and submit an inquiry.
7
What is a Covid19 antibody test?
A Covid19 antibody test checks your blood for antibodies. If you have antibodies in your system you either have Covid19 or have had Covid19. The most common type of antibody test is a lateral flow test that uses a blood sample and a buffer inside a cassette to determine if you have Covid.
8
How does a Covid19 Antibody test work?
A blood sample is collected with the mini plastic dropper (provided with the test kit) and transferred to the test cassette sample well. Several drops of buffer solution are added to the buffer well on the test cassette and then the result is read in 10-minutes.
9
How accurate is a Covid19 antibody test?
Test accuracy can vary depending on the manufacturer of the test. Medek Health sells the FDA Authorized Healgen Covid-19 IgG/IgM Rapid Test Cassette which has a very high IgM sensitivity.
10
Are all Covid 19 antibody tests the same?
While all antibody tests may have a similar look and input elements, accuracy levels may vary depending on the manufacturer. The FDA has authorized certain manufacturers who have met quality standards to distribute their test. Even so, accuracy may vary.
11
How long does it take to know if I have Covid19 with your antibody test?
It typically takes 10 minutes to find out if you have Covid19 through the rapid antibody test
12
What kind of Covid tests are there?
Two types of tests are; Antibody and PCR. The Antibody test is typically a Serological Test and Instant Screening (10-minute result). The PCR test is the Gold Standard for Point of Care Diagnostic, however the sample analysis requires an expensive machine to determine the result.
13
How can a business test their employees for Covid?
Businesses may test their employees through the surveillance model. "Serology surveillance is a strategy which includes using
serology testing
for surveillance of a group or organization to better understand how many infections with SARS-CoV-2 have occurred in a given population."
14
Is it legal to test my employees for Covid19?
Yes you can test your employees. Please recognize we are not authorized to offer legal advice.
15
What kind of payment do you take?
Credit card is the preferred method of payment; wire transfer is available for larger purchases.
16
How can I get Covid test kits for my school?
17
Where do I find Covid test kits for my school district?
18
How long does it take to test my students for Covid 19?
10 minutes.
19
How long does it take to perform a Covid test?
Our test kits will have results within 10 minutes.
20
What do I do if an employee tests positive for Covid 19?
Sick employees should contact the CDC for recommendations and employers should consult with their local health department for guidance.
COVID-19 Test Kit Contact Request Form